What Is Neoaccess Cloud?
Neoaccess cloud, a one-stop access service platform, aims to build a stable and efficient communication access and application development system.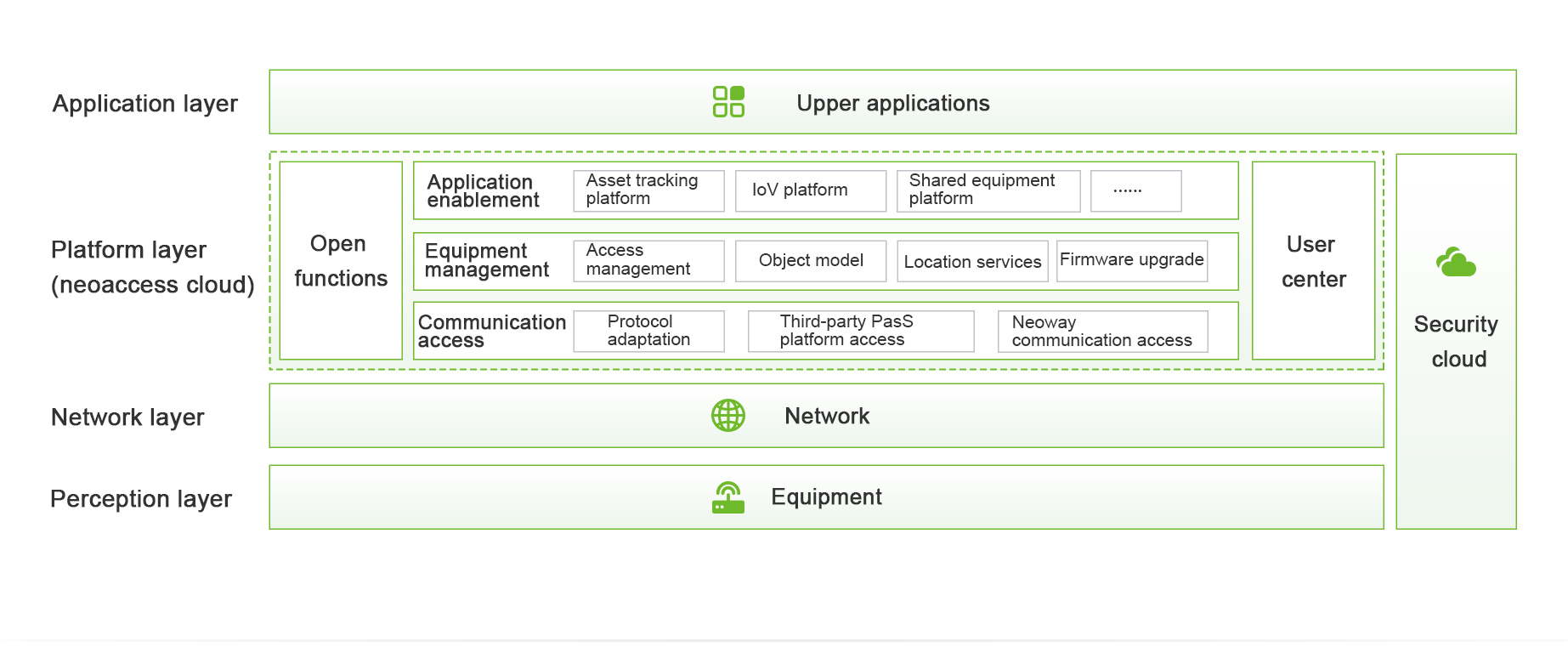 Why Do You Need Neoaccess Cloud?
When all kinds of equipment access to the cloud platform, many traditional industries has the pain points such as tedious docking process, great development difficulty, and long implementation cycle. neoaccess cloud can resolve these pain points by eliminating the access difference these equipment and improving the access efficiency.
Application Scenarios & Customer Values
Providing secure and efficient communication access services for IoT equipment to connect a cloud platform.

Providing open and flexible application enablement services for customer's applications to manage IoT equipment.

Providing open application services based on central business platforms for end-to-end value chain in industry applications.

Providing vertical applications development for specific industries.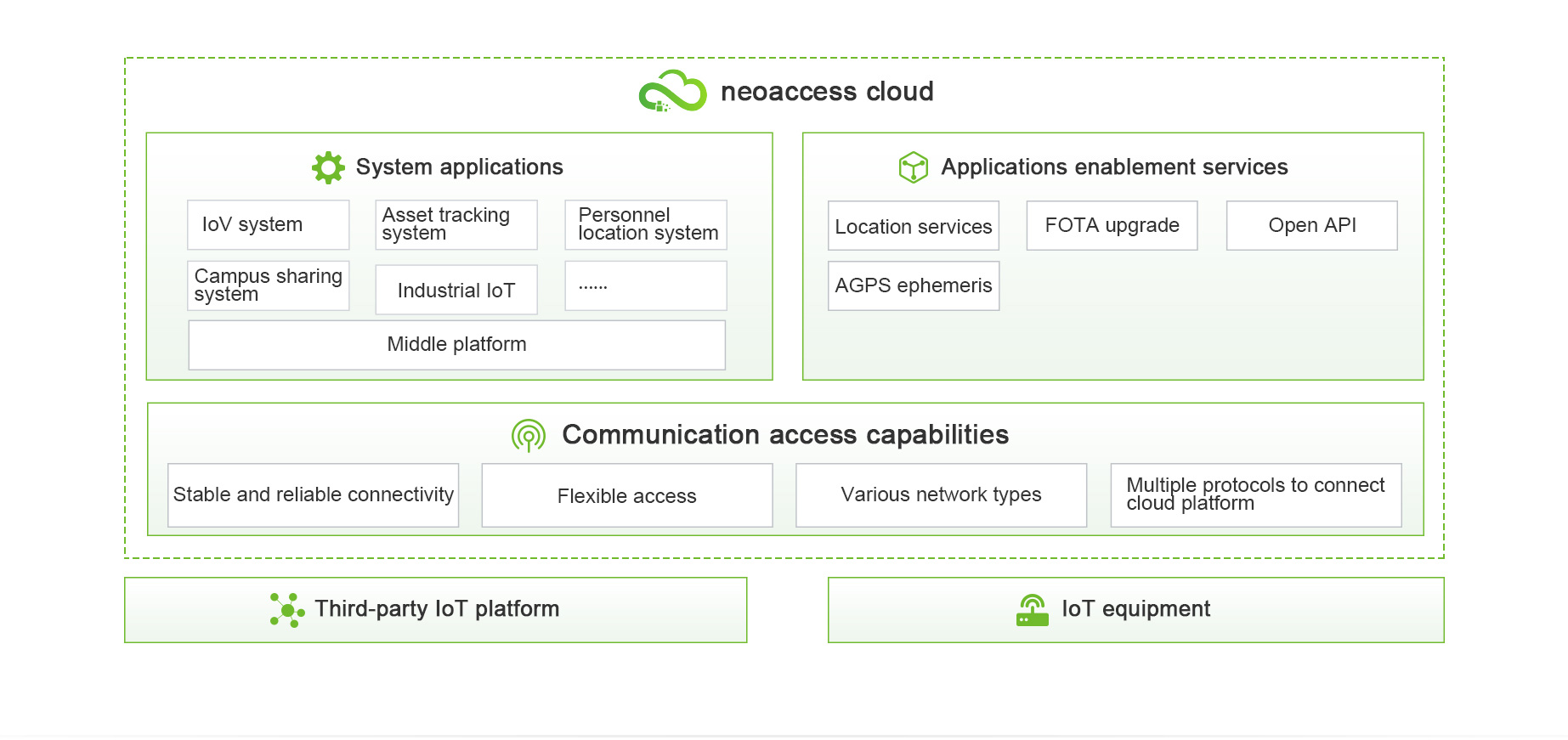 Product Advantages