Neoway Showcased Industry's First Automobile High-reliability Communications Connectivity Solution to Solve Difficult Problems in Telematics Communications
From July 21 to 23, 9th International Automotive Technology Expo 2022 (hereinafter referred to as "AUTO TECH") opened at Poly World Trade Center Exhibition Hall, Guangzhou, China. As one of the three major automobile production bases in China, Guangzhou is at the forefront of the world in automobile production and R&D. At this expo, many industry experts, procurement owners, and technical engineers from automobile OEM manufacturers and tier 1 are gathered together.
Neoway has established a layout in the telematics field and has continuously increased its investment. At this AUTO TECH, Neoway launched the industry's first automobile high-reliability communications connectivity solution to improve user driving experience and telematics security.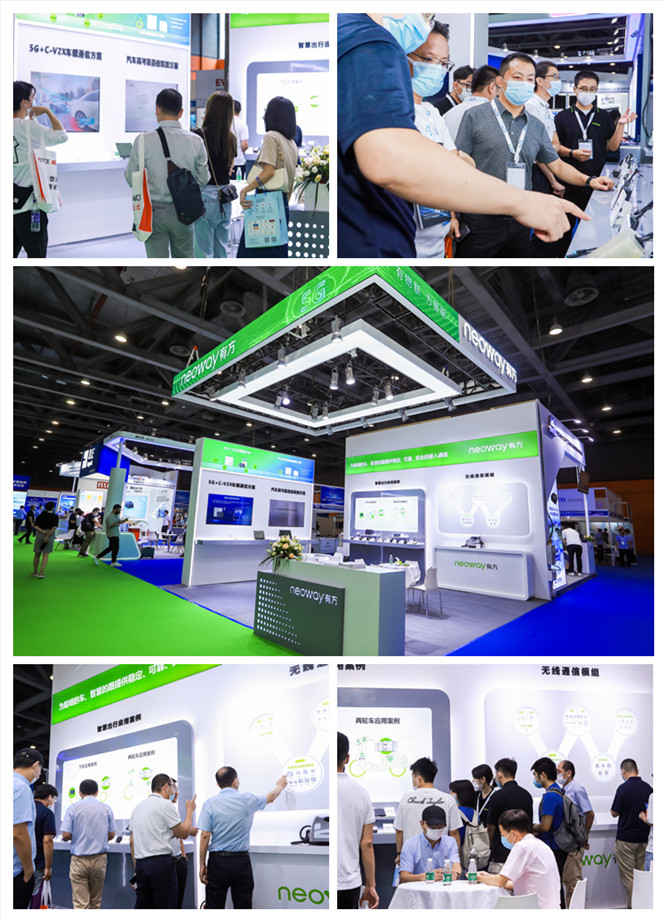 To solve the communications network problems that occur during vehicle driving, Neoway has launched the automobile high-reliability communications connectivity solution of "Neopipe cloud+high-reliability communications module". Neoway provides more stable connectivity, based on the optimal network quality selection of multiple operators; Neoway uses professional communications test software to collect data in complex network environments and deeply optimize vehicle communications performance, providing better experience; Neoway provides a traffic pool and package management system based on the SIM operation management platform. The traffic and packages can be flexibly selected, and the tariff is more economical.
Fault diagnosis: Neoway provides data analysis to identify, define, predict, and process network or equipment faults, based on the data collected from cellular communications networks and equipment logs. In the new-vehicle testing stage, the network interaction signaling data is collected by using in-vehicle wireless communications modules, and a dedicated stress test is carried out, which can intuitively and effectively reduce the hidden defects in network communications and improve the performance of in-vehicle networks. After delivery to customers, the remote diagnosis function can be enabled for network communications problems reported by customers to precisely locate the fault causes, and provide handling suggestions, improving after-sales service satisfaction.

Network monitoring: Neopipe cloud collects a large amount of SIM card information and network parameter information, and draws a network quality heat map by using algorithm optimization, to visualize the regional network quality assessment, and further cultivate the big data value of network data.

High-availability connectivity: To solve the problems of no network coverage and poor network quality during the use of automobiles, Neoway's high-reliability communications connectivity solution integrates the IoT cards of the three major operators to collect and monitor signal strength, quality, interference, and other network indicators of the three operators. This helps automatically detect the network status and intelligently switch to the optimal network, greatly improving the stability of vehicle communications.

Traffic management: In the process of vehicle driving, Neoway's high-reliability communications connectivity solution can provide a one-stop standardized service process of "module+card" and a comprehensive service record file, and provide users with functional services by using the IoT card connectivity management platform, reducing tariffs. These functional services include provision of flexible package plans, traffic monitoring, intelligent alarm reporting, and capital bill management.

With the evolution of automobiles from traditional means of transportation to intelligence, networking, and electrification, telematics has become the most potential application for cross-border integration of 5G transportation and automobiles, and has become an important development direction of strategic emerging industries.
In the "5G+V2X" scenario, Neoway's 5G+C-V2X automotive-grade module A590 supports 5G, C-V2X, eCall, dual SIM dual active, and multi-frequency multi-satellite GNSS. A590 has the smallest size among the 5G+C-V2X modules. A590 supports a full range of positioning systems, such as GPS and BDS. A590 can meet high-precision positioning in all scenarios by using RTK and QDR. It is suitable for T-Box, smart antenna, OBU, RSU, smart cockpit, in-vehicle central control, and other intelligent connected vehicle application scenarios, and provides strong support for smart vehicle safe driving and even autonomous driving. In the future, with the development and maturity of 5G and V2X technologies, the telematics industry will open up new growth space.
In-vehicle communications solutions of Neoway's 4G automotive-grade module A70, 4G module N720, Cat.1 module N58, and other products can be applied to vehicle OEM telematics 360 surround view, intelligent navigation, driving record, vehicle condition monitoring, aftermarket vehicle positioning, asset tracking, fleet management, UBI, and other scenarios, fully empowering vehicle-road collaboration.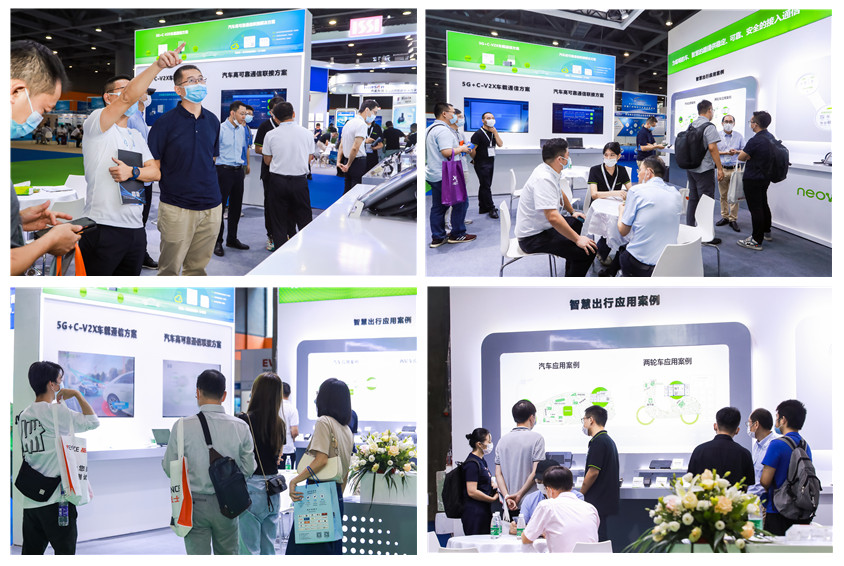 Since the 4G era, Neoway has been engaged in the telematics field, and has accumulated rich commercial use experience in the vehicle OEM telematics market.
The industry's first Cat.1 module N58 launched by Neoway was pioneered in the OEM telematics T-Box, and was successfully commercially used in Chery's second-generation JETOUR, Chery QQ, and other models. This greatly reduces the costs of vehicle manufacturers and makes it possible to upgrade more economical models to connected vehicles.
Smart charging piles for SAIC Marvel R are also equipped with Cat.1 module N58. Vehicle owners can monitor the charging information in real time, check the fault warning, and control safety risks by using the app, which greatly improves the use convenience and safety.
Neoway's various in-vehicle products have been commercially used in various models of many well-known vehicle manufacturers, such as Dongfeng, NISSAN, Audi, and Skoda, helping the intelligent and networked upgrades of vehicles.