Research Results on IoT Technology Standards Released, Neopipe Cloud's Influence Highlighted
Recently, 2023 Internet of Things Innovation and Development Forum was successfully held in Wuxi, Jiangsu province, eastern China. This forum was organized by China Electronics Standardization Institute (CESI), SAC/TC 28/SC 41, MIIT Key Laboratory of IoT Standards and Applications, and Wuxi Municipal People's Government. About 120 representatives from the industry, university, research, and user units of the IoT field participated in the forum, and more than 90,000 people followed the forum through online live streaming channels.
The forum published six IoT technical standard achievements, including Research Report on Integrated Application of 5G and IoT, Research Report on IoT Reference System Architecture, White Paper on Wireless Communication Network Deployment in Industrial Scenes, IoV Data Application White Paper, Energy IoT Standardization White Paper, and IoA Standardization White Paper and six IoT international standardization achievements of China in the RT-IoT, integration between IoT and blockchain, movable property pledge IoT, environmental protection IoT, and other fields.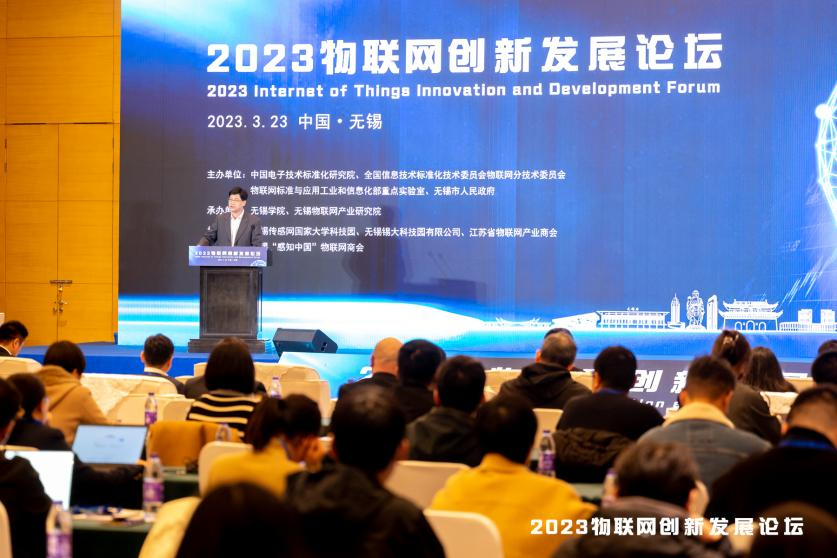 Currently, China's IoT standardization is leading in the world. Participating in writing IoV Data Application White Paper and Energy IoT Standardization White Paper, Neoway uses self-developed Neopipe Cloud to implement network monitoring and fault diagnosis of IoT communication pipelines, improving technical advantages and practical accumulation of multi-network availability and visual device and traffic management. Neoway and TC 28/SC 41 jointly optimize the IoT standard system, strength technical integration and innovative research, enhance the IoT standard implementation effect, and build the IoT support and guarantee system.
Data Support for IoV Data Application White Paper, Ensuring Reliable Smart Applications
Since IoV Data Application White Paper was drafted, Neoway provides large amount of data generated by Internet of Vehicle (IoV) applications, such as vehicle sensing data, performance data, driving behavior data, and in-vehicle infotainment (IVI) data and uses examples to prove data application, which play a vital role in writing IoV Data Application White Paper.
IoV data applications have solid technical foundation. With wide deployment of sensors and communication devices on vehicles and by roads, IoV can acquire more and more data resources and apply to more and more application scenarios. IoV data applications are developing continuously.
With earlier layout and application in the IoV field, Neoway has accumulated extensive application experience and data. For communication issues during vehicle driving, Neoway provides the first high-reliable vehicle communication and connection solution "Neopipe Cloud + High-reliable communication module" in the industry, which significantly improves the driving experience and IoV security. Selection of optimal network quality among multiple operators ensures stable connection. Professional communication test software is used to collect data in complex network environments, deeply optimizing in-vehicle communication performance and ensuring a better experience. Traffic pool and package management system of the SIM operation management platform ensures flexible processing and selection of traffic and packages, reducing fees.
Application-enriched Energy IoV Standardization White Paper, Promoting Intelligent Transformation of Traditional Industries
As a pioneer in the power IoT wireless communication field and with abundant 2G, 3G, 4G, 5G, NB-IoT, and eMTC wireless communication products and solutions, Neoway provides stable, reliable, and secure access communication for power IoT intelligence and digitalization in power generation, input, distribution, and usage. Neoway has No.1 market share in the Chinese power IoT field for consecutive 14 years. Neoway not only promotes growth of Chinese power but also sells Chinese smart products to countries and regions outside China. Currently, Neoway wireless communication modules are shipped in large scale to more than 40 countries and regions, such as India, Europe, southeast Asia, and Middle East. Neoway has No.1 market share in the Indian power IoT market.
During participation in writing Energy IoT Standardization White Paper, Neoway provides extensive and reliable reference materials and expressions for IoT technology status and development trend in the energy field and participates in online editing and discussion multiple times, supporting establishment of the energy IoT standard system.
Energy IoT Standardization White Paper references Typical Application Practices of IoT Communication Pipeline Service Platform of Neoway, enriching its application scenarios. Leveraging leading access communication in the energy IoT field and based on common requirements for energy industry development, Neoway develops the IoT communication quality management platform (that is, Neopipe Cloud) based on communication modules. Neopipe Cloud resolves industry application pain points, such as a low success rate of reporting access communication data, frequent offline or disconnection, difficult in on-site maintenance, and hard to select operators of IoT terminals, providing stable, reliable, and secure access communication for energy IoT.
For energy IoT service providers, Neopipe Cloud helps improve service performance indicators, optimize service quality, and reduce the O&M costs.

For smart device manufacturers, Neopipe Cloud helps quickly and accurately identify device faults, reduce the after-sales costs, and optimize product design.

For telecommunication operators, Neopipe Cloud helps better optimize the network, improve the IoT user experience, enrich network optimization tools, and extend and enhance connection management capabilities.
Neopipe Cloud has achieved good use effects in energy-related scenarios, such as electricity usage collection, network configuration for power usage, water and gas metering, and new-energy vehicles.
Since the "Cloud-pipe-device" strategy in 2016, Neoway has wide application in smart energy, IoV, industrial control, smart city, financial payment, and other fields. Neoway is dedicated to providing access communication from device to cloud for IoT service provides and smart and interconnection product manufacturers, ensuring stable, reliable, and secure connection and promoting smart IoT development.